Settle in. Spread out.
Spacious suites with full kitchens. Complimentary hot breakfast. Free Wi-Fi. We could go on and on. Whether you're staying with us for the night, weekend, month or longer, TownePlace Suites by Marriott is designed to provide everything you need to live life uninterrupted.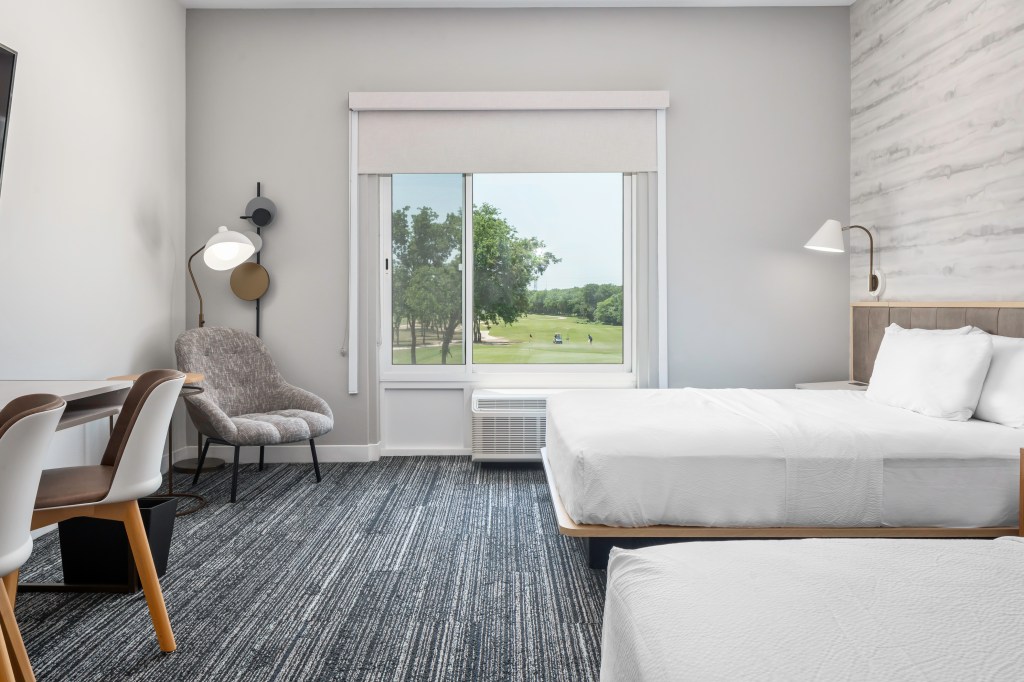 TownePlace Suites by Marriott sits directly adjacent to the 14th hole, featuring breathtaking views of Olympia Hills Golf and Event Center. Conveniently located off I-35 access road, the hotel offers easy access to local restaurants and recreational activities, making it the ideal location for your next golf vacation!