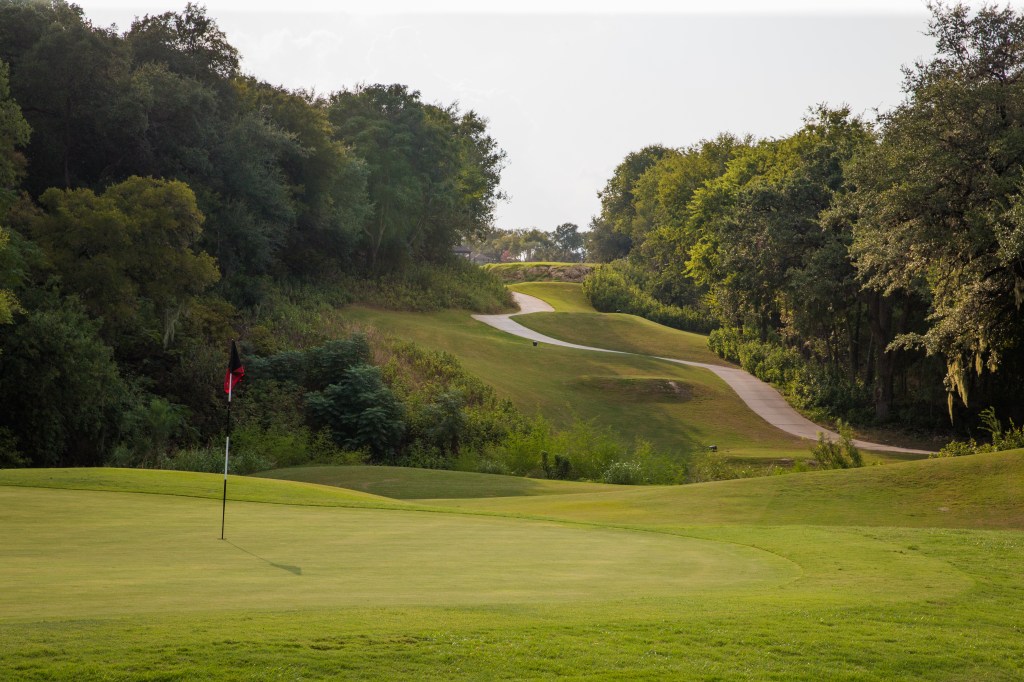 A premier golf course for tournaments & special events
Is your organization looking for a premier golf facility to hold your tournament, outing, or golf event? Let our staff give you a top-tier experience on one of the most beautiful hill country golf courses in the San Antonio and surrounding areas.
Olympia Hills boasts a a top of the line golf course for golfers in the San Antonio & Austin areas. The 18-hole Finger, Dye, Spann Design Group layout features multiple tee box options, dramatic elevation changes, naturally undulating topography, and breathtaking views. Golfers will enjoy some of the largest, most picturesque live oaks in Bexar County, as well as abundant native south Texas vegetation and wildlife.
We deliver an all-encompassing golf experience year-round
Your Olympia Hills experience includes one of the best practice centers around, with a full length driving range, sculpted target greens, and a 10,000 square foot short game area. The course is maintained by the use of grey water, which keeps the course in optimal playing condition year-round…even during periods of drought. Come see why Olympia Hills has been named Best New Affordable Public Golf Course in Texas and No. 4 in America by Golf Digest. We have also been named the Best Golf Course in the Metrocom by readers of the Northeast Herald!
Plan your next golf tournament or event today!
Start today by calling a member of our team @ (210) 945-4653, or by filling out the form to the right so we can contact you to discuss your needs.
Testimonials
"Thank you very much Sal. Your staff and you are great to us. You have the best staff going. We appreciate all."
—Alan Baxter, Mayor of Windcrest
Tournament & Outing Request